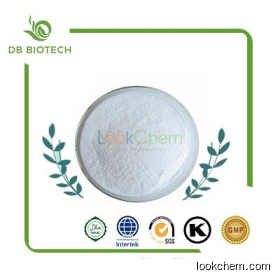 High quality Poly-l-glutamic acid in bulk supply CAS NO.84960-48-5
FOB Price: USD: 560.00-580.00 /Kilogram Get Latest Price
Min.Order: 1 Kilogram
Payment Terms: L/C,T/T,Western Union
Available Specifications:

99%(1-25)Kilogram98%(1-25)Kilogram

Keywords
Poly-l-glutamic acid
84960-48-5
Poly-l-glutamic acid powder
Quick Details
ProName: High quality Poly-l-glutamic acid in ...
CasNo: 84960-48-5
Molecular Formula: C15H21N3O9X2
Appearance: fine powder
Application: health supplement
DeliveryTime: HPLC,UV,TLC,
PackAge: 1kg/bag, 25kg/drum
Port: seed, root,whole plant
ProductionCapacity: 1 Kilogram/Day
Purity: 10:1, 99%
Storage: cool, dry place
Transportation: DHL,TNT,FEDEX,EMS, by air, by sea
LimitNum: 1 Kilogram
Plant of Origin: 10:1, 98%
Testing Method: <10ppm
Product Ecification: USP,BP,CP
moq: 1kg
Superiority
High quality, good effect
Quick Details
Details
Poly-l-glutamic acid
Introduction
| | | |
| --- | --- | --- |
| Type | Molecular weight | Assay |
| Quite High Molecular Weight | ≥2000000 | ≥99.8% |
| High Molecular Weight(New Type) | ≥1000000 | ≥99.8% |
| High Molecular Weight(Old Type) | ≥700000 | ≥99.8% |
| Low Molecular Weight | ≤100000 | ≥99.8% |
| Quite Low Molecular Weight | ≤10000 | ≥99.8% |
γ-Polyglutamic Acid
PGA is a water soluble, biodegradable, non-toxic biopolymer produced by microbial fermentation.
PGA is a sticky material first found in "natto", a fermented soybean.
PGA is an unusual anionic, naturally occurring homo polyamide that is made of D & L glutamic acid units connected by amide linkages between alpha amino & gamma carboxylic acid groups.
Gamma-poly-glutamic acid (gamma-PGA) is a natural occurring, multi-functional, and biodegradable biopolymer. It is produced through fermentation by Bacillus subtilis using glutamic acid. PGA is consists of glutamic acid monomers crosslinked between α-amino and γ-carboxyl groups, and the molecular weight of PGA is usually between 100~1000 kDa. It is water-soluble, edible and non-toxictowards human, and is environment friendly. It has broad applications in the fields of medicine, food, cosmetics, and water treatment.
Function
· Food Industry
As thickener for foods & drinks, improves taste of drinks, stabilizer in ice creams, texture enhancer, binder, animal feed supplement, antifreezing agent or cryoprotectant, bitterness relieving agent, as an additive in preparation of starch foods (bakery & noodles) for avoiding staling
· Water treatment
Heavy metal absorbent or chelating agent.
· Waste water treatment
Biopolymer flocculant, a substitute for polyacrylamide.
· Health Care
Facilitates calcium absorption in osteoporosis cases.
· Medical treatment
Drug release carrier, a haemostatic agent, soft tissue augmentation,.
· Cosmetics
As a humectant, moisturizer to improve skin care quality, as a whitening agent, has anti wrinkle property which gives long lasting effect.
Application
Base Fertilizer:
Use it about 10kgs for a unit of area, then irrigate with clean water or muck water. Or irrigate amino acid together with water. Or fertilize with other compound fertilizers, broadcast application, hole application both are ok.
*Foliar Fertilizer:
Dilute it by 800-1000 times and spray directly. Also, it can spray by mixed with trace element. Use 200-500g for a unit of area.
*Compound Fertilizer & Irrigation Fertilizer:
It can be added to compound fertilizer by rate of 5-8%, improve the nutrient content of compound fertilizer, increases crops' direct absorption.
Specification
| | |
| --- | --- |
| ITEM | SPECIFICATION |
| Physical Appearance | White to off-white, free-flow powders |
| Purity (gamma-PGA) | 99% (by HPLC) |
| Molecular Weight | 700 KDA (by GPC/HPLC) |
| Loss on Drying | 5% max., by automatic infrared analyzer |
| PH | 5.0~7.0 |
| Clarity, OD400(4% aq. sol'n) | 0.07 max |
| Heavy metals | Total as Pb: 10 ppm max. |
| TPC (CFU/g) | 500 max. |
| E.coli | Negative |
| Salmonella | Negative |
| Particle size | 100% thru 100 mesh |